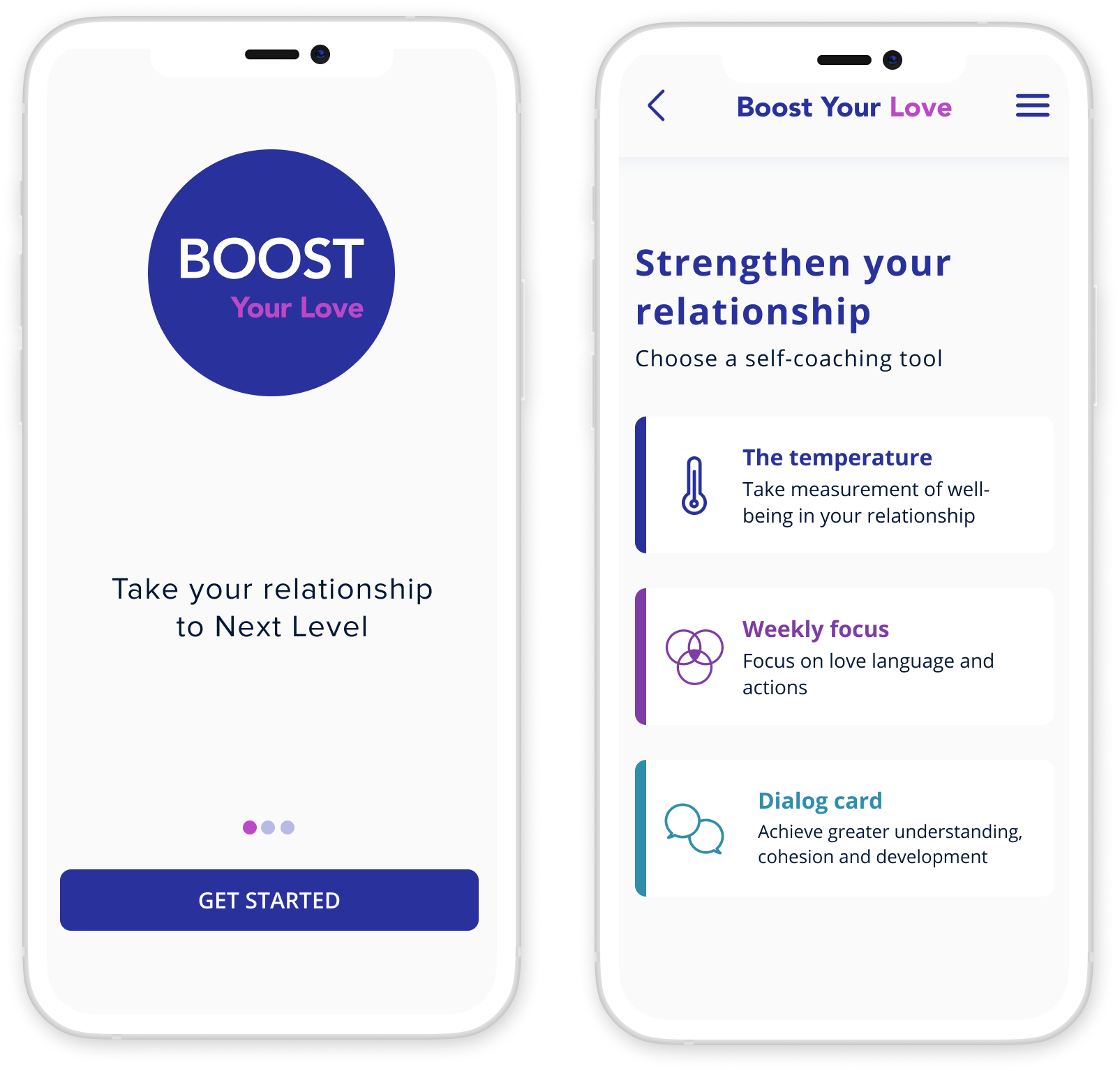 From talk and no action to insight, focus and progression
Prioritize each other - get better together - put the relationship on the agenda!
Temperature and history
Take the temperature of how you are feeling in your relationship, and track your mood over time to see the progression.
Focus and action
Know your own and your partner's love language. Focus on creating new behavior and taking actions, for a happier relationship.
Dialogue and insight
Discover yourself and each other, gain insights, strengthen your communication and understanding.
All people deserve amazing love
But some couples need an extra boost.
Put your relationship on the agenda
When you prioritize your relationship and understand yourself and your partner´s wishes and needs and choose to listen and act on this, a strong love foundation is created.
Reduce misunderstandings and get more quality of life
When a couple loses insight into themselves, and each other, the ability to listen and communicate can be a challenge. Boost Your Love enables dialogue and a stronger connection.
BOOST YOUR
LOVE

App strengthens the emotional and mental well-being in your relationship

This Self-coaching App is a light and easy, practical tool for personal and relational development for flow in the love life.

The tools are based on evidence and best practice within the Behavioral Design and Coaching professions, using methods such as awareness, dialogue, goal setting, commitment and a solution focus.
Testimonials
After seeing and reviewing the app Boost Your Love, we are quite excited as it is important acquire tangible tools for relationship management in the community we live in. We have a number of clients who come to us with relationship problems, and Boost Your Love will be an important tool that we can use to get the couples to concretize focus and goals, follow-up on them and much more.
It works in a simple and straightforward way, and provides people with tasks and tools they can use themselves at home. This also benefits us professionals, as our sessions will have an ongoing impact once our clients are well equipped to take control of their relationships outside of the therapy room as well.
Boost Your Love makes a lot of sense in working with relationships, as in the long run it makes a big difference to focus on the small things.
'Boost Your Love' is also very user-friendly and therefore something we want to have as a permanent tool for our clients.
Psykologihuset Acendria, Århus

Play Your Talent

United Nations Sustainable Development Goals

UN, SDG 3